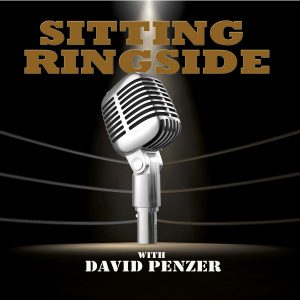 This week on Sitting Ringside, David Penzer is joined by  "The Quintessential Studmuffin" Joel Gertner to share stories about his time in ECW both in the ring and out, how and where he got his start in the wrestling business, growing up loving the wrestlers who could talk as opposed to the ring generals, who inspired the "Quintessential Studmuffin" gimmick, Paul Heyman, his new podcast called the "69 Minute Eargasm," and so much more.
Thanks for listening and don't forget the and review the show on Apple Podcasts and Stitcher!
Make sure to follow David Penzer and "Sitting Ringside" on Twitter!
You can find the show on Apple Podcasts, Stitcher, TuneIn Radio, and Google Play!
Podcast: Play in new window | Download | Embed