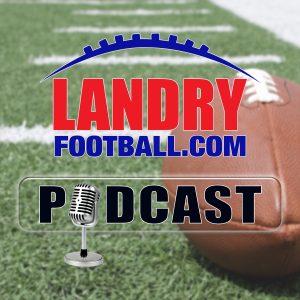 It's yet another busy day on the Landry Football Podcast.  Veteran scout/coach Chris Landry gives his thoughts on the Robert Kraft situation and how this will affect his legacy and begins to preview the Scouting Combine by telling you what to focus on and explaining what is important and what is overrated.
Meanwhile, the new league year is right around the corner so that means that Free Agency is almost here.  He gives you the latest from around the league.
Also, Chris keeps you College Fans up to date on what programs are thinking heading into Spring practice.
All this and more in today's Landry Football Podcast.
Follow Chris Landry on Twitter and make sure to visit LandryFootball.com!
Subscribe to the Landry Football Podcast on Apple Podcasts, Stitcher, TuneIn Radio, and Google Play.
Podcast: Play in new window | Download | Embed