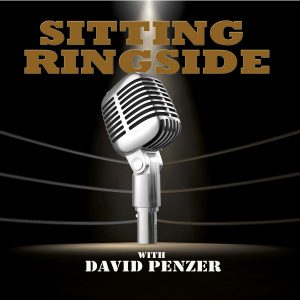 This week on Sitting Ringside, David Penzer is joined by Ring Of Honor superstar, "The Darewolf" PJ Black. You may know his as Justin Gabriel from the WWE. It's easy to forget how long this guy has been on the radar of American pro wrestling fans.
Before coming up in FCW and joining the WWE as part of the memorable NXT Invasion of 2010 that included the like of current WWE champion Daniel Bryan, Wade Barrett, and Ryback, PJ grew up in the wrestling business under his father, the Pink Panther, in South Africa.
PJ talks about what it was like growing up as a second generation wrestler in a foreign country, how his father entered the wrestling business which opened the door for him, his time in FCW and the WWE, why his Wrestlemania moment was so important to him, why the NXT Invasion angle was so big and why it ended so abruptly, why he's grateful to John Cena, his friendship with fellow South African wrestler Adam Rose, Lucha Underground, why he recently chose to sign with Ring Of Honor instead of rejoining the NXT brand, and he answers the age old question….. who the Hell are Tornado and Tornado 2!
This chat is one of David's favorites thus far since starting the podcast because of PJ's candor and honesty. There's no doubt you'll enjoy it as much as he did.
The sky is the limit for "The Darewolf!"
Thanks for listening and don't forget the and review the show on Apple Podcasts and Stitcher!
Make sure to follow David Penzer and "Sitting Ringside" on Twitter!
You can find the show on Apple Podcasts, Stitcher, TuneIn Radio, and Google Play!
Podcast: Play in new window | Download | Embed