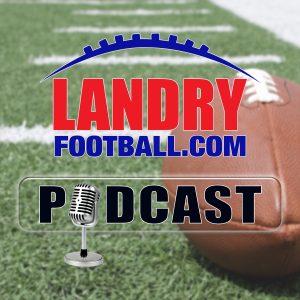 On today's Landry Football Podcast, veteran scout/coach Chris Landry catches you up on a ton of news around College Football and the NFL. From assessment of assistant coaching moves in the college game to some player personnel decisions being made around the NFL behind the scenes, he has it all for you.
Chris also answers your listener questions, including how the New Orleans Saints front office and Scouting department works, how players are selected for the Scouting Combine that  Chris once ran so he can speak first hand on the topic, and so much more.
So sit back and enjoy today's fun filled informative edition of the Landry Football Podcast.
Follow Chris Landry on Twitter and make sure to visit LandryFootball.com!
Subscribe to the Landry Football Podcast on Apple Podcasts, Stitcher, TuneIn Radio, and Google Play.
Podcast: Play in new window | Download | Embed