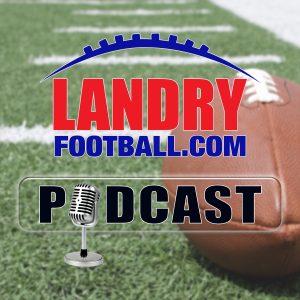 On today's Landry Football Podcast, veteran scout/coach Chris Landry addresses the Joe Flacco trade between the Baltimore Ravens and the Denver Broncos. Chris analyzes the deal and talks the continued failings of John Elway as Broncos general manager.
On to the college game where Chris talks about a couple of news items about defensive coordinators. He gets into Todd Grantham's decision to stay at Florida and why he turning down the Cincinnati Bengals offer as well as Jim Leavitt's departure from Oregon and why it's been brewing for some time.
Finally, Chris explains that not allowing draft prospects with character flaws into the Scouting Combine actually hurts the teams more than the player and how he would correct the issue.
All this plus much more news from around the college and pro game as well as your questions answered in today's Landry Football Podcast.
All this and more with Chris on today's Landry Football Podcast.
Follow Chris Landry on Twitter and make sure to visit LandryFootball.com!
Subscribe to the Landry Football Podcast on Apple Podcasts, Stitcher, TuneIn Radio, and Google Play.
Podcast: Play in new window | Download | Embed