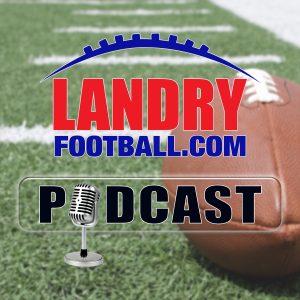 Veteran scout/coach Chris Landry dives deep into the Browns signing of Kareem Hunt and explains how teams evaluate "Problems vs Productions" on these such decisions. He tells you what the plans are for Kyler Murray and his camp and what it means for his NFL future as well as explaining how the Transfer Portal in College Football is changing how college teams are handling their personnel.
Finally, The Alliance season got under way and Chris goes inside the league's mission and goals and why it is needed in football development and gives you more player and coaching updates as well.
All this and more with Chris on today's Landry Football Podcast.
Follow Chris Landry on Twitter and make sure to visit LandryFootball.com!
Subscribe to the Landry Football Podcast on Apple Podcasts, Stitcher, TuneIn Radio, and Google Play.
Podcast: Play in new window | Download | Embed