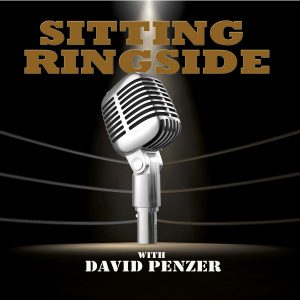 This week on Sitting Ringside, David Penzer is joined by a WCW mainstay, NWO member, and one of the most controversial men in the last 30 years of the wrestling business, Buff Bagwell.
In this open and candid conversation, Buff talks about getting his start in the business as "The Handsome Stranger" in Global Wrestling, moving onto WCW and the impact Missy Hyatt had in that move, being on the road and traveling with the likes of Sting and Lex Luger, never wanting to debut as a babyface using his own name, being a six time WCW Tag Team Champion with five different partners, breaking his neck in the ring on live TV against Rick Steiner, WCW going out of business, what went wrong in his time in the WWE, and so much more.
He also tells a story that's never been told before about a potential angle proposed to him by Eric Bischoff that's never been discussed before. You won't even believe what was going to happen.
Thanks for listening and don't forget the and review the show on Apple Podcasts and Stitcher!
Make sure to follow David Penzer and "Sitting Ringside" on Twitter!
You can find the show on Apple Podcasts, Stitcher, TuneIn Radio, and Google Play!
Podcast: Play in new window | Download | Embed