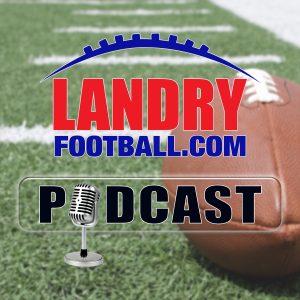 Veteran scout/coach Chris Landry breaks down National Signing Day and tells you how best to evaluate a recruiting class from his time as a College Recruiting Coordinator. He takes you conference by conference and tells you what programs helped themselves and which ones took a step back.
Also, he addresses your questions including what alternative strategy the Rams could have employed in the Super Bowl and the Eagles strategy regarding Nick Foles.
All this and more with Chris on today's Landry Football Podcast.
Follow Chris Landry on Twitter and make sure to visit LandryFootball.com!
Subscribe to the Landry Football Podcast on Apple Podcasts, Stitcher, TuneIn Radio, and Google Play.
Podcast: Play in new window | Download | Embed