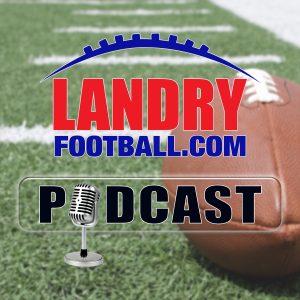 The most detailed Film Room breakdown of the Super Bowl that you will find anywhere, veteran scout/coach Chris Landry tells you the strategy that Patriots head coach Bill Belichick employed that caused the Rams so much trouble and what the Rams did defensively to cause some problems for the Patriots. Become smarter by listening to Belichick protégé Chris Landry break it down.
Chris also gets you ready for National Signing Day #2 this week.
All this and more with Chris on today's Landry Football Podcast.
Follow Chris Landry on Twitter and make sure to visit LandryFootball.com!
Subscribe to the Landry Football Podcast on Apple Podcasts, Stitcher, TuneIn Radio, and Google Play.
Podcast: Play in new window | Download | Embed