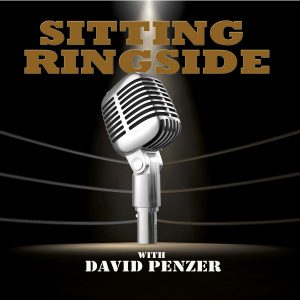 This week on Sitting Ringside, David Penzer is joined by wrestling legend "Dirty" Dutch Mantell, though some of you may know him as Zeb Coulter from the WWE. This is a guy who has literally done everything there is to do in the wrestling business. Having started his in ring career in 1972, Dutch has worked with some of the biggest names in history and is one of the greatest storytellers of all time.
David and Dutch talk about how Dutch got his start in the business, how TV really put the wrestling business on the map, the importance of the history of the industry and the best ways to learn the ins and outs, the creation of the Zeb Coulter character in the WWE, Jerry Lawler/Andy Kaufman, Dusty Rhodes, his time in WWE and Impact Wrestling, a great story about meeting Donald Trump, and so much more.
Dutch's storytelling will keep on the edge of your seat. This isn't an episode to miss.
Thanks for listening and don't forget the and review the show on Apple Podcasts and Stitcher!
Make sure to follow David Penzer and "Sitting Ringside" on Twitter!
You can find the show on Apple Podcasts, Stitcher, TuneIn Radio, and Google Play!
Podcast: Play in new window | Download | Embed