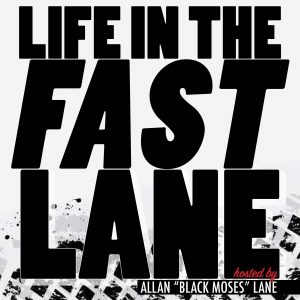 In this week's episode of Life In The Fast Lane, Black Moses talks with comedian, actor, and moto-journalist, B.T. He touches on his history as a comedian and the beginnings of his love for all things motorcycles. Black Moses shares race event memories of Indy MotoGP, Motorcycles on Meridian, Austin MotoGP, and the famous/infamous MotoGP RedBull afterparties!
Make sure to follow "Black Moses" Allan Lane on Social Media for updates on the show and to see what he's up to:
Twitter: @MrAllanLane / @LITFLOfficial 
Facebook: @MrBlackMosesOfficial / @LifeInTheFastLanePodcast
Instagram: @MrBlackMoses / @LifeInTheFastLaneOfficial
Subscribe to Life In The Fast Lane With Allan "Black Moses" Lane on Apple Podcasts, Stitcher, TuneIn Radio, and Google Play.
Podcast: Play in new window | Download | Embed