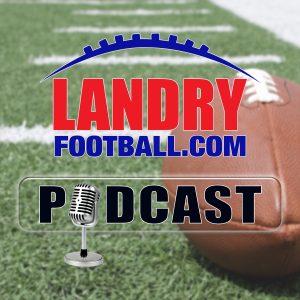 In his Super Bowl 53 Preview Podcast, veteran scout/coach Chris Landry breaks down the areas on which both teams are vulnerable and can be attacked by taking you inside the Film Room. He explains what makes Sean McVay such a good young coach and takes you through his background with Bill Belichick and what it is like to work and learn from him. Why is McVay so good and what makes him different ? Chris gives you the insight that few can provide.
All this and more with Chris on today's Landry Football Podcast.
Follow Chris Landry on Twitter and make sure to visit LandryFootball.com!
Subscribe to the Landry Football Podcast on Apple Podcasts, Stitcher, TuneIn Radio, and Google Play.
Podcast: Play in new window | Download | Embed