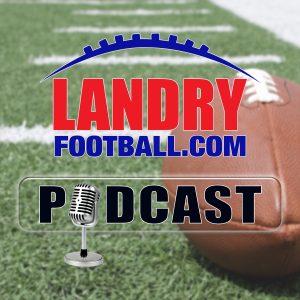 On this episode of the Landry Football Podcast, Chris breaks down Conference Championship weekend, including the repercussions and fallout from the officiating.
He explains the best options for the league going forward to improve the officiating procedures so an outcome is not determined by an officiating error going forward.
He also gets into the game strategy for each game and how each game plan fared. Chris also explains the importance of Senior Bowl week as he and the rest of the league prepares for the draft.
Follow Chris Landry on Twitter and make sure to visit LandryFootball.com!
Subscribe to the Landry Football Podcast on Apple Podcasts, Stitcher, TuneIn Radio, and Google Play.
Podcast: Play in new window | Download | Embed