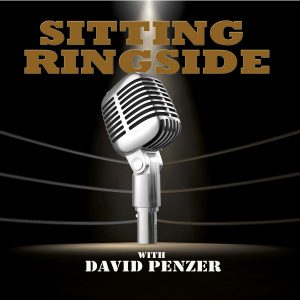 This week on Sitting Ringside, David Penzer is joined by one half of his favorite women's tag team of all time, Angelina Love of TNA's The Beautiful People.
David and Angelina discuss how her and Velvet Sky were put together and why it worked so well, her time in WWE Developmental before joining TNA Wrestling, her relationship with former WWE trainer Bill DeMott, how TNA became an option, the love she has for Vince Russo, her favorite memories of TNA, the future of women's wrestling, what she's most proud of, her current YouTube projects called "About Angelina" and "MeeMee's World", and so much more.
Thanks for listening and don't forget the and review the show on Apple Podcasts and Stitcher!
Make sure to follow David Penzer and "Sitting Ringside" on Twitter!
You can find the show on Apple Podcasts, Stitcher, TuneIn Radio, and Google Play!
Podcast: Play in new window | Download | Embed