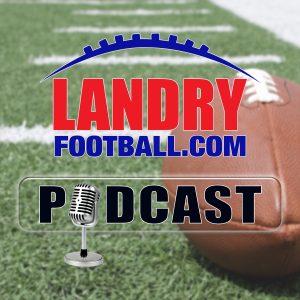 Today on the  Landry Football Podcast, veteran scout/coach Chris Landry breaks down what Clemson did strategically to dominate Alabama in the championship game while also giving you an insight into how both programs operate and what to look for going forward.
On the NFL side of things, he breaks down the NFL playoff results from the weekend, tells you who impressed and how it may impact things in this weekend's games, and explains how NFL teams continue to screw up coaching hires leading to 8-9 openings each year. Also, he gives you the latest on coaching search news including the Packers, Buccaneers and Cardinals.
Finally, as always, he answers your questions. Don't miss today's show!
Follow Chris Landry on Twitter and make sure to visit LandryFootball.com!
Subscribe to the Landry Football Podcast on Apple Podcasts, Stitcher, TuneIn Radio, and Google Play.
Podcast: Play in new window | Download | Embed