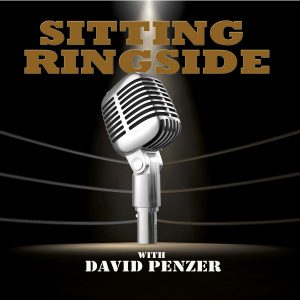 This week on Sitting Ringside, David Penzer opens the show by discussing the life of the legendary "Mean" Gene Okerlund, who passed away last week at the age of 76. David spent a lot of time with Gene during his time in WCW and shares some incredible memories and stories of "Mean" Gene on camera, off camera, and the man in real life.
Then, David is joined by former WCW and WWE superstar turned actor Ernest "The Cat" Miller for one of the best conversations he's had on the show. Ernest opens up and shares memories of "Mean" Gene Okerlund, how he got his start in the wrestling business because he taught Garrett Bischoff (Eric Bischoff's son) karate, the hysterical story about meeting Eric Bischoff for the first time in his karate dojo and Bischoff kicking the crap out of all his teachers, the Monday Night Wars, how he managed to talk singer James Brown into working with him in WCW, how he ended up in the WWE and his relationship with Vince McMahon, how he figured out that the WCW wrestlers signed by the WWE were doomed from the jump, working with movie producer Darren Aronofsky and actor Mickey Rourke in the movie "The Wrestler," and so much more.
This is one episode you don't want to miss because the charismatic character "The Cat" that you saw in the ring is exactly who Ernest Miller is in real life.
Thanks for listening and don't forget the and review the show on Apple Podcasts and Stitcher!
Make sure to follow David Penzer and "Sitting Ringside" on Twitter!
You can find the show on Apple Podcasts, Stitcher, TuneIn Radio, and Google Play!
Podcast: Play in new window | Download | Embed