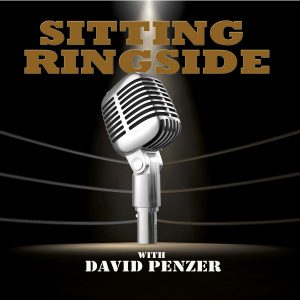 This week on Sitting Ringside, David Penzer sits down with former four time TNA Knockouts Champion, ODB. They talk about how she got her start in the wrestling business, being on the original Tough Enough, the transformation (both mentally and physically) from who she was when she started to becoming ODB, her time in TNA and being proud to be one of the original Knockouts, how TNA dropped the ball with her character, former and current management, the current state of women's wrestling, and life after wrestling and finding success with her food truck, ODB's Meat & Greet.
This is a great conversation with someone who has always found a way to get over with the fans in the ring and now, with her food. BAM!
Thanks for listening and don't forget the and review the show on Apple Podcasts and Stitcher!
Make sure to follow David Penzer and "Sitting Ringside" on Twitter!
You can find the show on Apple Podcasts, Stitcher, TuneIn Radio, and Google Play!
Podcast: Play in new window | Download | Embed