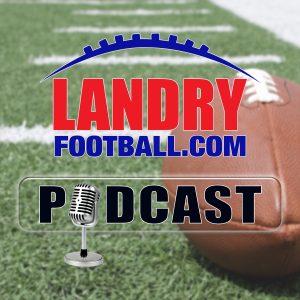 It's a very busy Football Tuesday with College Football early signing day tomorrow surrounded by big and small bowl matchups as well as the playoff run in the NFL. Get caught up on all this and more from Chris in today's Landry Football Podcast.
Get a run down of how he expects signing day to play out, to how the College Football calendar could be improved as well as decreasing the number of players skipping bowl games. He also breaks down the playoff contenders in the NFL.
Follow Chris Landry on Twitter and make sure to visit LandryFootball.com!
Subscribe to the Landry Football Podcast on Apple Podcasts, Stitcher, TuneIn Radio, and Google Play.
Podcast: Play in new window | Download | Embed