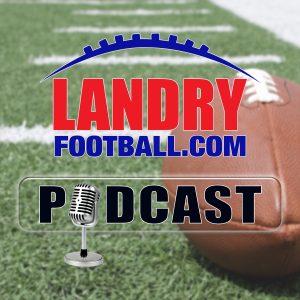 On today's podcast, veteran scout/coach Chris Landry goes inside the Raiders decision to fire GM Reggie McKenzie and where they go from here. Also, Chris discusses the Vikings offensive collapse leads to a change in their offensive coordinator and gives a film room look at how much of a threat teams like the Cowboys, Bears, and Chargers could be come playoff time.
On the college side, he gives a recruiting update on one of the best prospects in the country. Ever wondered who has the best practice facilities in College Football? We learn from the guy that has been to him all during his scouting visits. Finally, he answers your questions including addressing the ever growing number of players skipping bowl games.
Follow Chris Landry on Twitter and make sure to visit LandryFootball.com!
Subscribe to the Landry Football Podcast on Apple Podcasts, Stitcher, TuneIn Radio, and Google Play.
Podcast: Play in new window | Download | Embed