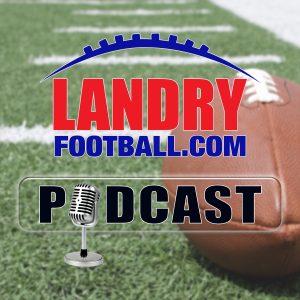 On today's podcast, veteran scout/coach Chris Landry takes a patriotic look at the Army/Navy game as well as an on field look at this rivalry and how this stacks up to all the other rivalry games that he has attended.
Also, Chris talks the Heisman, rumors of Jim Harbaugh going back to the NFL, the NFL playoff races and the key games this weekend, and answers your questions about the CFB Playoff system, why Christian Hackenberg faltered in his development, Jimbo Fisher's status in coaching, and much more.
Follow Chris Landry on Twitter and make sure to visit LandryFootball.com!
Subscribe to the Landry Football Podcast on Apple Podcasts, Stitcher, TuneIn Radio, and Google Play.
Podcast: Play in new window | Download | Embed