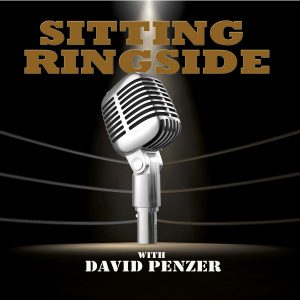 This week on Sitting Ringside, David Penzer sits down with one third of the legendary Poffo wrestling family, "The Genius" Lanny Poffo, who is as open, honest, and classy as they come.
The guys chat about growing up as a second generation wrestler and when he put two and two together as to how famous his father Angelo was, when he was smartened up on the business, working in Canada and in the Portland territory with his brother Randy Savage and Roddy Piper, giving Jerry Jarrett credit for putting both him and Randy on the map, the only time Randy ever came to Lanny for career advice and the unique relationship the two had, beating Hulk Hogan in the main event of Saturday Night's Main Event on NBC, the greatness of Bobby Heenan, inducting his brother into the WWE Hall Of Fame, the respect he has for Jay Lethal and The Young Bucks following All In, his new podcast called "The Genius Cast," and so much more.
Thanks for listening and don't forget the and review the show on Apple Podcasts and Stitcher!
Make sure to follow David Penzer and "Sitting Ringside" on Twitter!
You can find the show on Apple Podcasts, Stitcher, TuneIn Radio, and Google Play!
Podcast: Play in new window | Download | Embed