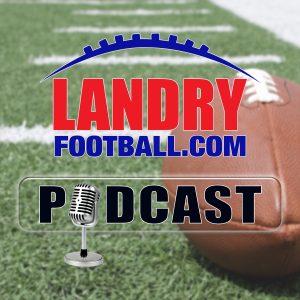 On today's podcast, veteran scout/coach Chris Landry breaks down the latest in the coaching search world as well as breaking down Championship Weekend in College Football. He discusses how college football could be improved making December much more enjoyable and extending the great college regular season, takes issue with what the selection's committee definition of the best teams and how it compares to how he grades and ranks the top college teams on film. Also, he addresses a better college football recruiting calendar than the one currently being used.
Finally, he works his way around this week's NFL matchups including tonight's game between the Saints and Cowboys.
All this and more in today's Landry Football Podcast.
Follow Chris Landry on Twitter and make sure to visit LandryFootball.com!
Subscribe to the Landry Football Podcast on Apple Podcasts, Stitcher, TuneIn Radio, and Google Play.
Podcast: Play in new window | Download | Embed