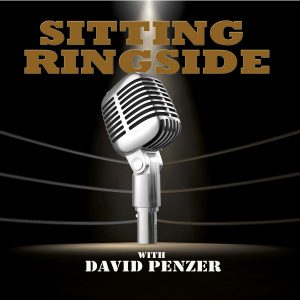 This week on Sitting Ringside, David Penzer touches base with one of the best pro wrestling columnists in the business, Bruce Mitchell of PWTorch.com. Bruce grew up on Mid-Atlantic Wrestling, going to the Greensboro Coliseum watching the likes of Ric Flair, The 4 Horsemen, Dusty Rhodes, Nikita Koloff, and so many more.
Bruce shares stories of his time attending those events, growing up and getting to know those guys, the difference between fans now and fans then, having heat with Dusty Rhodes because he was a writer, the Arn/Tully v Midnight Express feud that should've been, how Arn Anderson in the Mid-Atlantic days reminds him of Steve Austin, the "Precious Dream Date" angle with Ric Flair and Jimmy Garvin, the current state of wrestling, political correctness, and so much more.
Thanks for listening and don't forget the and review the show on Apple Podcasts and Stitcher!
Make sure to follow David Penzer and "Sitting Ringside" on Twitter!
You can find the show on Apple Podcasts, Stitcher, TuneIn Radio, and Google Play!
Podcast: Play in new window | Download | Embed