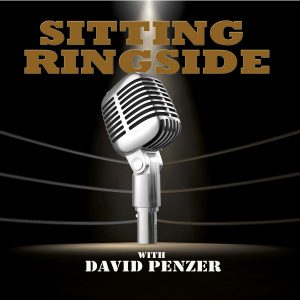 This week on Sitting Ringside, David Penzer is joined by former WCW superstar Dale Torborg, better remembered as The KISS Demon. Torborg is one of the most fascinating guys to come along in the wrestling business and had a gimmick that frankly, should've worked but was doomed from the start.
If you didn't know, Torborg grew up following in his father's footsteps in the world of Major League Baseball. His father, Jeff, spent 11 years as a Major League Baseball manager for the Indians, White Sox, Mets, Expos, and Marlins. Dale has aspirations of becoming a pro ball player himself until an injury ended that dream. That's when he fell in love with the gym, started training to become a wrestler, and and his life went on a different path.
David and Dale talk about the baseball career that wasn't meant to be, the chance meeting that would ultimately change his life forever, the birth of the KISS Demon and why the character was a dream come true for a lifelong KISS fan, what the path was meant to be for it, why the gimmick failed, his time spent with the actual band KISS, some incredible road stories, his path back to baseball to become a strength and conditioning coach, and so much more.
Thanks for listening and don't forget the and review the show on Apple Podcasts and Stitcher!
Make sure to follow David Penzer and "Sitting Ringside" on Twitter!
You can find the show on Apple Podcasts, Stitcher, TuneIn Radio, and Google Play!
Podcast: Play in new window | Download | Embed