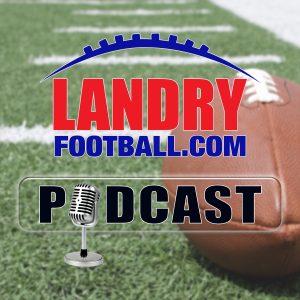 On today's show, in addition to breaking down all the keys in this weekend's college and NFL matchups, Chris tells you the potential effect of Dez Bryant and Bruce Irvin to the Saints and Falcons. He also answers a question about Jon Gruden, Matthew Stafford, and the effect of RPO's effectiing the evaluating process of defensive players. He also takes you through the process of how college and NFL teams handle a coaching search. A full hour packed full of football bliss on the LandryFootball Podcast.
This episode of the Landry Football Podcast is brought to you by Enclosed. Why not give your wife something that really reflects and deepens the connection between the two of you? Something that you would NEVER give your mother. Join the more than 30,000 couples that love Enclosed. Just go to EnclosedLingerie.com, enter the code LANDRY at checkout, and get $25 off any Enclosed gift.
Follow Chris Landry on Twitter and make sure to visit LandryFootball.com!
Subscribe to the Landry Football Podcast on Apple Podcasts, Stitcher, TuneIn Radio, and Google Play.
Podcast: Play in new window | Download | Embed