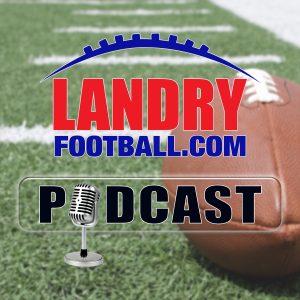 On today's Landry Football Podcast, veteran scout/coach Chris Landry gives his take on the Maryland Football program situation with some insights into how and why certain administrators seems to falter time and time again.
In addition to breaking down all the games, Chris also gives a in depth look at the Central Florida team and program and where they, along with other Group of 5 Schools, fit into the national landscape of college football and answers your questions including one on the Buffalo Bills, the role of Athletic directors in assistant coaching moves as well as the keys to defending the stretch play.
All this and much more in today's Landry Football Podcast.
If you like this podcast, make sure to subscribe to Rush The Field. It's a brand new podcast hosted by Chris and Scott Seidenberg of NBC Sports Radio is available NOW and is 100% devoted to the College Football game.
Follow Chris Landry on Twitter and make sure to visit LandryFootball.com!
Subscribe to the Landry Football Podcast on Apple Podcasts, Stitcher, TuneIn Radio, and Google Play.
Podcast: Play in new window | Download | Embed