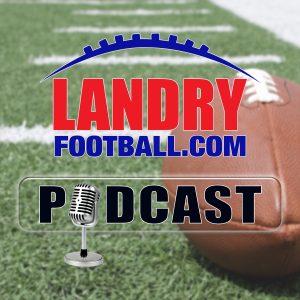 On today's Landry Football Podcast, veteran scout/coach Chris Landry breaks down the Browns coaching situation in detail, addresses the Buccaneers dilemma with Jameis Winston, and takes you through the Trade Deadline process when running an NFL Scouting Department. Learn how trades are consummated and completed.
Also, he answers your questions including some addressing process of play calling and play call sheets that you see coaches use on the sidelines.
Of course, he takes you through a Film Room glance from the weekend that was in College and the NFL.
All this and much more in today's Landry Football Podcast.
If you like this podcast, make sure to subscribe to Rush The Field. It's a brand new podcast hosted by Chris and Scott Seidenberg of NBC Sports Radio is available NOW and is 100% devoted to the College Football game.
Follow Chris Landry on Twitter and make sure to visit LandryFootball.com!
Subscribe to the Landry Football Podcast on Apple Podcasts, Stitcher, TuneIn Radio, and Google Play.
Podcast: Play in new window | Download | Embed