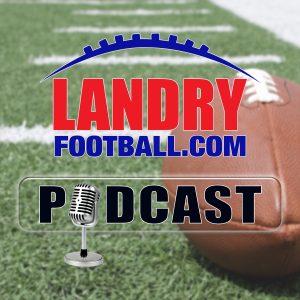 On today's Landry Football Podcast, in addition to breaking down the weekend that was inside the Film Room, veteran scout/coach Chris Landry goes into detail to answer some of your questions on having a better understanding of why certain coverages are played and why Mike Leach is a perfect fit for some jobs but not a fit at others. Chris addresses the Central Florida discussion and how to better determine the better college teams at the end of the season. He explains how you can become a more educated fan by seeing the game from a different lens.
On the NFL side, Chris talks about the Saints move to upgrade at corner and the Cowboys acquisition of Amari Cooper.
All this and so much more in today's Landry Football Podcast.
If you like this podcast, make sure to subscribe to Rush The Field. It's a brand new podcast hosted by Chris and Scott Seidenberg of NBC Sports Radio is available NOW and is 100% devoted to the College Football game.
Follow Chris Landry on Twitter and make sure to visit LandryFootball.com!
Subscribe to the Landry Football Podcast on Apple Podcasts, Stitcher, TuneIn Radio, and Google Play.
Podcast: Play in new window | Download | Embed