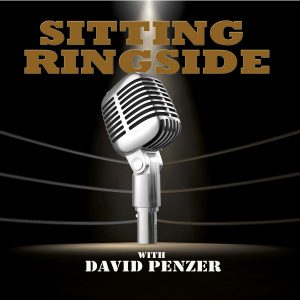 This week on Sitting Ringside, David Penzer is joined by Ring Of Honor superstar Frankie Kazarian, who is probably one of those guys in wrestling that doesn't necessarily get the credit he deserves. Having been trained by the legendary Killer Kowalski, Kazarian has been around 20+ years and continues to innovate and change the game. He discusses the "old school" training he received from Kowalski, coming up in the business with the likes of John Cena and Samoa Joe, how he originally got noticed by TNA Wrestling, some of the crazy gimmick matches he was in while there and having to work as the "Suicide" character, his brief run in the WWE in 2005 and why it didn't work, being teamed up with Christopher Daniels, leaving TNA and why joining Ring Of Honor was the perfect fit for him, his legacy, and so much more.
Also, a new wrestling documentary called "Journeyman" is about to be released and the film's star and producer, Francisco Ciatso, checks in to discuss why he made the film and the incredible journey to redemption he's been on to pursue a dream in the industry that he loves.
This episode of Sitting Ringside With David Penzer is brought to you by Romans. Roman is a one-stop-shop where licensed US physicians can diagnose ED and ship medication right to your door. With Roman, there are no waiting rooms, awkward face-to-face conversations, or uncomfortable trips to the pharmacy. You can handle everything discreetly online. For a free online visit, go to GetRoman.com/RINGSIDE, fill out a brief medical onboarding, chat with a doctor, and get FDA-approved ED meds delivered to your door in discreet, unmarked packaging.
Thanks for listening and don't forget the and review the show on Apple Podcasts and Stitcher!
Make sure to follow David Penzer and "Sitting Ringside" on Twitter!
You can find the show on Apple Podcasts, Stitcher, TuneIn Radio, and Google Play!
Podcast: Play in new window | Download | Embed