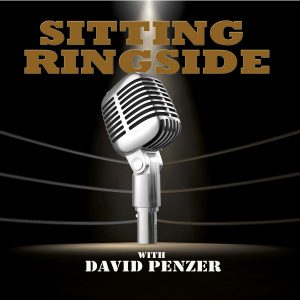 With Impact Wrestling's biggest PPV event, Bound For Glory, this weekend, David Penzer thought it would be a great time to connect with Impact Wrestling's head honcho, President Ed Nordholm, to talk about the state of the company heading into this weekend.
Impact Wrestling has undoubtedly gone through a ton of changes over the last 12-18 months and Nordholm isn't shy about talking about them. The guys cover everything from Nordholm's inexperience in the wrestling business and how much he's learned in such a short time, bringing Scott D'Amore and Don Callis to help turn things around, how close Impact Wrestling really was to shutting down last year around this time, the decision by Impact to not own characters and gimmicks so wrestlers can take them with them in other organizations, Bound For Glory coming up and whether there is any truth to the rumors of Chris Jericho possibly making an appearance, and so much more.
Don't miss this enlightening conversation with one of the guys tasked with turning Impact Wrestling around.
Thanks for listening and don't forget the and review the show on Apple Podcasts and Stitcher!
Make sure to follow David Penzer and "Sitting Ringside" on Twitter!
You can find the show on Apple Podcasts, Stitcher, TuneIn Radio, and Google Play!
Podcast: Play in new window | Download | Embed