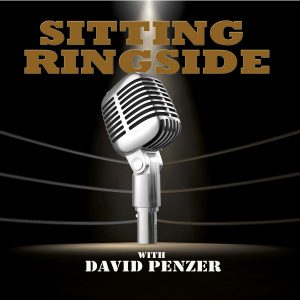 When you talk about guys who helped revolutionize the pro wrestling industry, Scott Hall is always one of the first names brought up. From Razor Ramon to his legendary re-debut in WCW on Monday Nitro on May 27, 1996 to the formation of the NWO at Bash At The Beach 1996 in Daytona Beach, the term "game changer" is an understatement in regards to the impact that Hall made on the business.
Today, in a very rare podcast appearance, Scott Hall joins David Penzer to show a side of The Bad Guy that many haven't seen before. The two discuss Scott's beginnings in pro wrestling in Tampa, FL training with Hiro Matsuda and working out in various gyms all over town just to be seen by the guys already in the business, how his relationship with Shawn Michaels began, Curt Hennig taking Hall under his wing, his AWA days and his first run in WCW as "The Diamond Studd," why Diamond Dallas Page is largely responsible for the creation of Razor Ramon, his infamous ladder match with Shawn Michaels at Wrestlemania 11, the formation of The Kliq and "The Curtain Call," debuting on Monday Nitro as himself and the creation of The NWO, a ton of ring psychology, and so much more.
Hey, yo…..you do not want to miss this incredible conversation with one of the greatest minds to ever grace the squared circle, Scott Hall.
This episode of Sitting Ringside is brought to you by Vivid Seats. Vivid Seats is an online event ticket marketplace dedicated to providing fans of live entertainment with experiences that last a lifetime. Go to the App Store or Google Play and download the Vivid Seats app. Enter promo code INFLUENCE to receive 10% off your first purchase with Vivid Seats.
Thanks for listening and don't forget the and review the show on Apple Podcasts and Stitcher!
Make sure to follow David Penzer and "Sitting Ringside" on Twitter!
You can find the show on Apple Podcasts, Stitcher, TuneIn Radio, and Google Play!
Podcast: Play in new window | Download | Embed