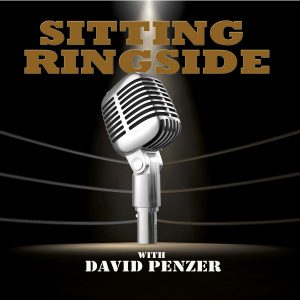 This week on Sitting Ringside, David Penzer is joined by long time friend, WWE Hall Of Famer, Jeff Jarrett. Whether it's from his days in World Class, the USWA, the NWA, WCW, TNA, or the WWE, if you've watched a wrestling show over the last 30+ years, it's almost a sure bet that Jeff Jarrett has either wrestled on it, promoted it, created it, or booked it.
The son of legendary wrestling promoter Jerry Jarrett, Jeff talks to Penzer about growing up in and around the business, how the business has evolved, his first run in the WWF as the country singer "Double J" and his time working with "Road Dogg" Jesse James, jumping to WCW, the tragic death of his friend Owen Hart, the start of TNA Wrestling and the guys who have become superstars as a result, and so much more.
After listening to this conversation where old friends told some stories that they'd never shared before, you'll come away saying, "Ain't he great?"
Thanks to VIVID SEATS for coming along this crazy Sitting Ringside ride with us and do they have a great deal for you. Just visit VividSeats.com or download the app to your mobile device, search for tickets to Raw, Smackdown, an indy show, a concert, or any other event, and then use to promo code RINGSIDE to receive 10% off your first order. The offer is good through September.
Thanks for listening and don't forget the and review the show on Apple Podcasts and Stitcher!
Make sure to follow David Penzer and "Sitting Ringside" on Twitter!
You can find the show on Apple Podcasts, Stitcher, TuneIn Radio, and Google Play!
Podcast: Play in new window | Download | Embed