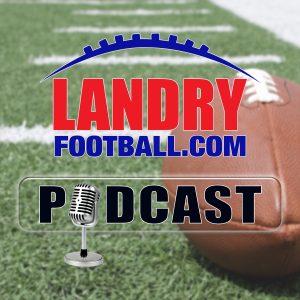 Veteran scout and coach Chris Landry updates the latest at Ohio State, breaks down the programs in the PAC-12, and tells you how things could shake out this season in that conference.
Also, he explains how Bill Snyder built the Kansas State program and how long he will continue in the Little Apple. He also answers your questions explaining the proper way to build a defense from a scouting/personnel standpoint and he breaks down how the AFC North shapes up for this season.
All this and much more in today's Landry Football Podcast.
Follow Chris Landry on Twitter and make sure to visit LandryFootball.com!
Subscribe to the Landry Football Podcast on Apple Podcasts, Stitcher, TuneIn Radio, and Google Play.
Podcast: Play in new window | Download | Embed