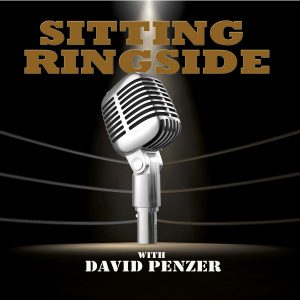 This week, David Penzer sits down with his old cohort from TNA/Impact Wrestling, So Cal Val, who now currently lives in London and works for World Of Sport. She talks about how she got started in the wrestling business, who the "So Cal Val" character is based on, working with Randy Savage and Miss Elizabeth, her start in TNA Wrestling, her infamous wedding angle with Jay Lethal that featured American Idol's Ace Young, Dixie Carter, the stigma around TNA/Impact Wrestling guys in the WWE, her departure from TNA, being approached by Playboy but why it never happened, learning from Jeremy Borash before he jumped to the WWE, her position now with World Of Sport, and so much more.
It's a really fun conversation that really sheds some light on one of the nicest and honest people in the wrestling business. There's no way you can't come away from this talk not loving Val.
Thanks to our new sponsor, VIVID SEATS, for coming along and they have a great deal for you. Just visit VividSeats.com or download the app to your mobile device, search for tickets to Raw, Smackdown, an indy show, a concert, or any other event, and then use to promo code RINGSIDE to receive 10% off your first order.
Also, thanks to TING MOBILE for sponsoring this week's episode of Sitting Ringside! Visit Ting Mobile Online to get $25 off your bill or $25 off a new phone in the Ting Shop!
Thanks for listening and don't forget the and review the show on Apple Podcasts and Stitcher!
Make sure to follow David Penzer and "Sitting Ringside" on Twitter!
You can find the show on Apple Podcasts, Stitcher, TuneIn Radio, and Google Play!
Podcast: Play in new window | Download | Embed