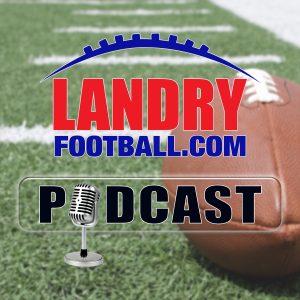 Chris Landry has known Urban Meyer since the early 1980's and goes step by step, uncovers many details and answers many questions surrounding the debacle currently taking place at Ohio State.
What did he know? What did his assistants know? What did their wives know?What did the administration know?
So much to uncover and Chris takes you through the details to answer them. Get the inside information from the guy that is connected like so few and to whom many college programs turn to for assistant and head coaching searches.
Along with all of the discussing on Meyer and the Ohio State situation, Chris tells you about a special offer Vivid Seats has for Landry Football Podcast listeners as new customers of Vivid Seats can get 10% off their first order by using the promo code LANDRY at VividSeats.com.
Follow Chris Landry on Twitter and make sure to visit LandryFootball.com!
Subscribe to the Landry Football Podcast on Apple Podcasts, Stitcher, TuneIn Radio, and Google Play.
Podcast: Play in new window | Download | Embed