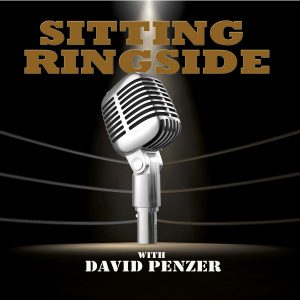 Bobby Blaze may not be a household name when it comes to the wrestling business but he's a guy who accomplished a ton over his 16 year career. Trained by Boris Malenko in Tampa, Blaze won the Smoky Mountain Wrestling Heavyweight Championship in 1995 by defeating WWE Hall Of Famer Jerry "The King" Lawler, spent time in WCW, traveled to Japan to work several times, and has authored two books, "Pin Me, Pay Me: Have Boots Will Travel" and "I Kicked Out On Two: The Education Of A Wrestler."
This week, David Penzer sits down with Blaze to share some road stories, talk about being trained by Boris Malenko and his relationship with Dean, working in Smoky Mountain Wrestling for Jim Cornette, working with the likes of The Rock & Roll Express, Jerry Lawler, Brad Armstrong, Tracy Smothers, Kevin Sullivan, getting his contract to work for WCW, his two books, and so much more.
Thanks to Ting Mobile for sponsoring this week's episode of Sitting Ringside! Visit Ting Mobile Online to get $25 off your bill or $25 off a new phone in the Ting Shop!
Thanks for listening and don't forget the and review the show on Apple Podcasts and Stitcher!
Make sure to follow David Penzer and "Sitting Ringside" on Twitter!
You can find the show on Apple Podcasts, Stitcher, TuneIn Radio, and Google Play!
Podcast: Play in new window | Download | Embed