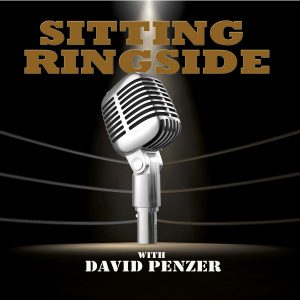 What can be said about Eric Bischoff that hasn't already been said a million times? The innovator of the NWO and the creator of the Monday Night Wars, it's safe to say Bischoff's creativity, both on screen and as a producer, changed the landscape of the pro wrestling business forever.
This week, David Penzer sits down with Bischoff to talk about his podcast "83 Weeks" with co-host Conrad Thompson, his role as Executive Producer in WCW and how he got it, Bill Watts, his plans had WCW run WWE out of business during the Monday Night Wars, David Arquette, Vince Russo, the role and impact of Zane Bresloff, walking into Monday Night Raw for the first time and how it came about, his time in TNA Wrestling and why he took the job, and so much more.
All of this and so much more in a fun conversation with future Hall Of Famer Eric Bischoff on this week's Sitting Ringside!
Thanks for listening and don't forget the and review the show on Apple Podcasts and Stitcher!
Make sure to follow David Penzer and "Sitting Ringside" on Twitter!
You can find the show on Apple Podcasts, Stitcher, TuneIn Radio, and Google Play!
Podcast: Play in new window | Download | Embed