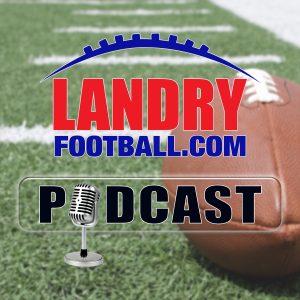 On today's podcast, Chris looks at each college conference and tells you what programs are on the rise and which ones are in decline. He also looks at some of the toughest schedules this season.
On the NFL side, he takes a look at the Arizona Cardinals as well as the impact of some of the new coordinators in the NFC. Plus, he explains the suspension process in the league and why so many were announced late last week.
He also answers your questions, today examining the career of Barry Sanders as well as the impact of injuries to a team in season.
Also, don't forget to check out the SUMMER SAVINGS SPECIAL Chris has for his readers at LandryFootball.com and get 50% off any membership for a limited time only.
Follow Chris Landry on Twitter and make sure to visit LandryFootball.com!
Subscribe to the Landry Football Podcast on Apple Podcasts, Stitcher, TuneIn Radio, and Google Play.
Podcast: Play in new window | Download | Embed