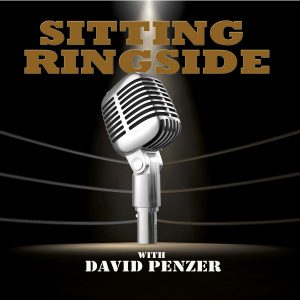 Every wrestling fan should know Conrad Thompson. As host of "Something To Wrestle With Bruce Prichard," "What Happened When With Tony Schiavone," "83 Weeks With Eric Bischoff," or as the driving force behind the huge Starrcast event happening around All In Labor Day weekend in Chicago, Thompson has been able to turn his lifelong fandom of the pro wrestling business into a podcasting empire. You all know about the guys he works with but what about Thompson?
This week, David Penzer sits down with Thompson to discuss how he got involved in the wrestling business, his friendship with Ric Flair and how it evolved into his current engagement with to Ric's oldest daughter Megan, how all three of his podcasts came to be, how he brought Tony Schiavone back to the wrestling business after a long absence, working with Eric Bischoff, getting involved in the WWE Network, the development of Starrcast, balancing his insane schedule, and how his success in wrestling all stems from winning a single Ebay auction.
All of this and so much more in a fun conversation with the "Podcast Host Of The Stars" on this week's Sitting Ringside!
Thanks to Ting Mobile for sponsoring this week's episode of Sitting Ringside! Visit Ting Mobile Online to get $25 off your bill or $25 off a new phone in the Ting Shop!
Thanks for listening and don't forget to subscribe and review the show on Apple Podcasts and Stitcher!
Make sure to follow David Penzer and "Sitting Ringside" on Twitter!
You can find the show on Apple Podcasts, Stitcher, TuneIn Radio, and Google Play!
Podcast: Play in new window | Download | Embed