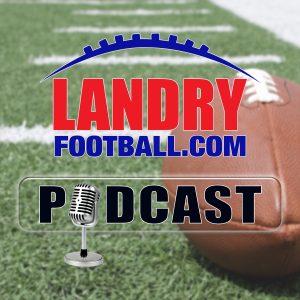 On today's podcast, Chris Landry talks about how SEC and Big 12 styles of play differ and how each would fare going against the others style on a regular basis and what adjustments would have to be made. Chris serves as a coaching and scouting consultant around the College and NFL game and often helps with Head coaching and staff searches. Here his thoughts on the best coaching staffs in college football.
Also, he answers your questions including the future at Florida and Mississippi State with their new coaches, whether or not Notre Dame ever become a national power again, a look at Phillip Fulmer as a coach and now AD, and how and why Pete Carroll's reputation turned so quickly.
Also, don't forget to check out the SUMMER SAVINGS SPECIAL Chris has for his readers at LandryFootball.com and get 50% off any membership for a limited time only.
Follow Chris Landry on Twitter and make sure to visit LandryFootball.com!
Subscribe to the Landry Football Podcast on Apple Podcasts, Stitcher, TuneIn Radio, and Google Play.
Podcast: Play in new window | Download | Embed