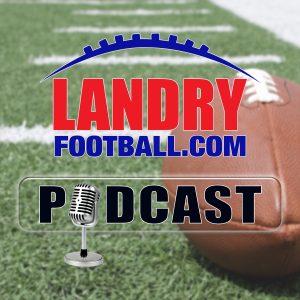 With the celebration of our country's birth, veteran scout and coach Chris Landry takes a look back at the history of football in this country, addresses some of the problems in it's past, and how it relates to some of the problems it is facing today with the concern over concussion issues. Get a deep understanding of how the game has evolved on the field and off historically.
Also, Chris answers your questions about the careers of Gus Malzahn and Mack Brown as well as a look at the future of the South Florida and Central Florida programs.
Also, don't forget to check out the SUMMER SAVINGS SPECIAL Chris has for his readers at LandryFootball.com and get 50% off any membership for a limited time only.
Follow Chris Landry on Twitter and make sure to visit LandryFootball.com!
Subscribe to the Landry Football Podcast on Apple Podcasts, Stitcher, TuneIn Radio, and Google Play.
Podcast: Play in new window | Download | Embed