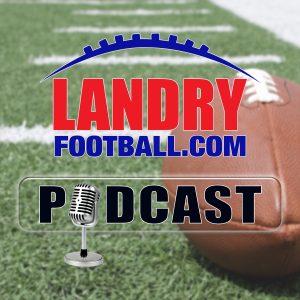 With discussions surrounding Jameis Winston's off field history, veteran coach and scout Chris Landry explains how to evaluate a player's off field and character issues. From there, Chris continues his "X's and O's" series by breaking down "Quarters" coverage, the best secondaries in college football, and he looks at the top safeties and corners in the college game as well.
Finally, Chris talks about the coordinator changes in the AFC this offseason, gives a brief scouting report on the Los Angeles Rams, and answers a question on the state and history of the Purdue football program.
Also, don't forget to check out the SUMMER SAVINGS SPECIAL Chris has for his readers at LandryFootball.com and get 50% off any membership for a limited time only.
Follow Chris Landry on Twitter and make sure to visit LandryFootball.com!
Subscribe to the Landry Football Podcast on Apple Podcasts, Stitcher, TuneIn Radio, and Google Play.
Podcast: Play in new window | Download | Embed