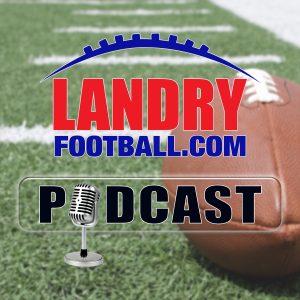 Chris Landry gives you the REAL STORY on Jameis Winston as he has known him since his high school days as a coaching and scouting consultant at both the college and NFL levels. He tells you what went on off the field during his high school and college days. Learn why those who work in football are not surprised by recent events.
Chris also answers your questions which include insights into Joe Paterno as a coach and person, where the Penn State program is today, whether Indiana can ever be good in football, why receivers still want to go to LSU, a look at the past and future of Tulane football, why most NFL head coaches can't handle the GM type role and a deep dive into Jim Harbaugh and the Michigan program.
He also gives you a number of college players coming off of season ending injuries last year that you must look out for this season. And don't forget to check out the SUMMER SAVINGS SPECIAL Chris has for his readers at LandryFootball.com and get 50% off any membership for a limited time only.
Follow Chris Landry on Twitter and make sure to visit LandryFootball.com!
Subscribe to the Landry Football Podcast on Apple Podcasts, Stitcher, TuneIn Radio, and Google Play.
Podcast: Play in new window | Download | Embed