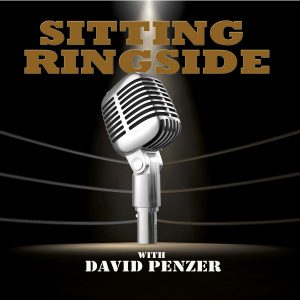 Some of you may know him as "The Hustler," "The Foul-Mouthed Ripper (which you'll understand why)," or "Roaring" Rip Rogers but he is a guy who wasn't a household name on a national level during his career, but certainly made his mark in the territories and more importantly, as a trainer to some of the biggest names in the wrestling business over the last 15-20 years.
As a wrestler, his career began in 1977 where he teamed with Pez Whatley and Gary Royal in International Championship Wrestling, which was run by the legendary Angelo Poffo.
Rogers went on to wrestle in the NWA for Jim Crockett, Tennessee, Continental Championship Wrestling, the Central States promotion for Bob Geigel, Calgary, the WWC in Puerto Rico for Carlos Colon, and the GWF. He eventually found his way back to the NWA at the same time they were purchased by Ted Turner and turned into WCW. In 2000, he was hit by a car and sustained career ending injuries but this quite possibly led to what Rogers may be most remembered for.
Since his in ring career was over, Rogers became the head trainer in OVW in Louisville. OVW was used for years as a feeder program to the WWE and Rogers has had a hand in training many of the biggest superstars in the world over the last 15-20 years including the likes of Brock Lesnar, John Cena, Dave Bautista, Randy Orton, and Mark Henry just to name a few.
This week on Sitting Ringside, Rogers sits down with David Penzer for a very colorful conversation about his beginnings in the wrestling business, how he was never really formally trained or went to a wrestling school to learn, working with the likes of Nick Gulas, Randy Savage, Angelo Poffo, Austin Idol, Ole Anderson, Wahoo McDaniel, Bugsy McGraw, the Junk Yard Dog, and others, how he met his wife in the business, what he's most proud of over his career (his answer might surprise you), and the business of pro wrestling.
Rogers doesn't pull any punches and for the first time in the history of Sitting Ringside, we're warning you that the language used in the show may not be suitable for younger ears but his stories and insight on the wrestling business are second to none.
Thanks for listening and don't forget to subscribe and review the show on Apple Podcasts and Stitcher!
Make sure to follow David Penzer and "Sitting Ringside" on Twitter!
You can find the show on Apple Podcasts, Stitcher, TuneIn Radio, and Google Play!
Podcast: Play in new window | Download | Embed