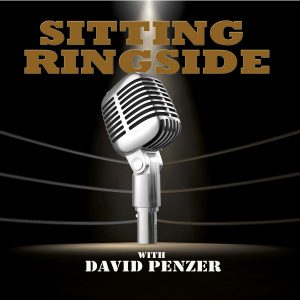 Ken Anderson, a self-proclaimed a**hole, didn't really grow up a huge pro wrestling fan. In fact, it wasn't really until a roommate of his made him sit down and watch "Stone Cold" Steve Austin for the first that he got that itch. It wasn't until walking into wrestling school for the first time that he actually watched the "Nature Boy" Ric Flair for the first time. From that point on, it didn't take long for Anderson to make a name for himself in the business. His career may not have always gone as planned, some by his doing and some by fate, but there's no doubt that Ken Anderson continues to leave his mark on the industry.
This week on Sitting Ringside, Anderson sits down with David Penzer to talk about his start in the business, his time in OVW with Jim Cornette and Paul Heyman, how his infamous ring entrance began, how Ken Kennedy was born in the WWE, working with The Undertaker and Shawn Michaels, how he was set to become the WWE World Champion and why it didn't happen, Randy Orton and John Cena, his time in TNA Wrestling, Dixie Carter, his new wrestling school called The Academy School Of Pro Wrestling and so much more.
Thanks for listening and don't forget to subscribe and review the show on Apple Podcasts and Stitcher!
Make sure to follow David Penzer and "Sitting Ringside" on Twitter! Also, follow Mike Freland on Twitter as well!
You can find the show on Apple Podcasts, Stitcher, TuneIn Radio, and Google Play!
Podcast: Play in new window | Download | Embed