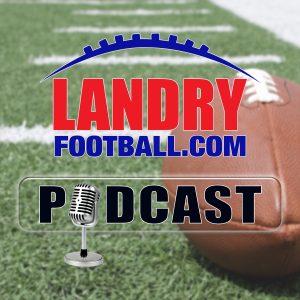 On today's Landry Football Podcast, veteran NFL scout Chris Landry explains how best to defend the Zone Read Run that is so common in the game today, talks about some of the best receiver units in college football this year, some of the top non-QB transfers to look out for this year and answers some of your questions in our mailbag.
You guys asked where Urban Meyer ranks among the top coaches in college football, Dabo Swinney's success, the ceiling for the Michigan State program under Mark Dantonio, the potential of the Maryland program, and so much more.
Don't forget! You can also submit questions to Chris anytime and he will answer them right here on the podcast!
Get all of this and much more in today's Landry Football Podcast.
Don't forget to check out our SUMMER SAVINGS SPECIAL and get 50% off any membership for a limited time only.
You can also follow Chris Landry on Twitter and make sure to visit LandryFootball.com!
Make sure to subscribe to the Landry Football podcast on Apple Podcasts, Stitcher, TuneIn Radio, and Google Play.
Podcast: Play in new window | Download | Embed