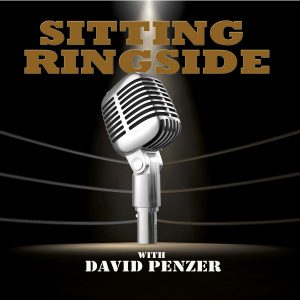 JJ Dillon, the leader of The 4 Horsemen, was so much more than just an on air manager of the greatest faction in pro wrestling history. He has also been a part of some of the greatest story lines and historic moments in the business in an agent/management role as well.
In Episode 40 of Sitting Ringside, JJ discussed the early part of his career which included his in ring work with the likes of Bruno Sammartino and Killer Kowalski. This week, he returns to discuss the later part of his career where he worked in the front office in both WCW and the WWE as one of Vince McMahon's right hand men. He shares his insight on subjects like meeting Vince McMahon for the first time, the Ultimate Warrior, why Hulk Hogan and Ric Flair didn't main event Wrestlemania 8, the push of Lex Luger in the WWE, the importance of theme music in the wrestling business, The Undertaker's debut and some of the doubt that surrounded the character, his jumps from WCW to WWE and then back to WCW and his thought process behind it, Steve Austin, an incredible story about how The Rock wanted to get out of the business because he was struggling, and so much more!
Thanks for listening and don't forget to subscribe and review the show on Apple Podcasts and Stitcher!
Make sure to follow David Penzer and "Sitting Ringside" on Twitter! Also, follow Mike Freland on Twitter as well!
You can find the show on Apple Podcasts, Stitcher, TuneIn Radio, and Google Play!
Podcast: Play in new window | Download | Embed