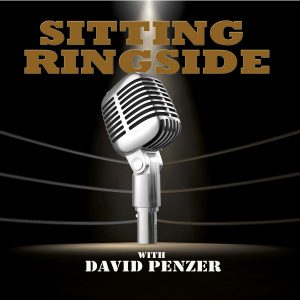 When you're a part of the Brisco family, following in the footsteps of father Jerry and Uncle Jack can be overwhelming if you're entering the wrestling business. That's exactly what Wes Brisco has done and thus far, he's done it successfully. Having spent time in both TNA and WWE Developmental, Brisco has been on the cusp of the big time several times only to be derailed by fluky knee injuries that have put him on the sidelines but it hasn't hindered his love of the business that his family is known for.
This week, Brisco sits down with David Penzer to talk about growing up Brisco, the wrestlers that would always be around thee Brisco household when he was a kid, why his father never let him watch wrestling as a child, going into professional wake boarding before entering the wrestling business, his time in WWE Developmental and his time TNA as a member of the "Aces & Eights" faction, Dixie Carter, and much more. He also shares a great story about the first time his father Jerry stepped into the ring with him and broke his nose. Everyone has heard about how tough Jerry and Jack Brisco are and this story solidifies that stance.
Before getting to Wes, Penzer kicks off the show chatting with Wade Keller of PWTorch.com about the new game changing television deal between the WWE and Fox that will see Smackdown move from USA to Fox's main network. The two also discuss the All In show in Chicago Labor Day weekend.
This week's episode of Sitting Ringside is brought to you by the Good Cigar Company. For Father's Day this year do something different (go beyond ties and golf shirts!). Give Dad his own personal tobacconist with a Good Cigar Co subscription for a great price of $30 bucks and Sitting Ringside listeners can get 10% of their subscription by going to the Good Cigar Company website and using the promo code "RINGSIDE."
Thanks for listening and don't forget to rate and review the show on all the major podcast platforms!
Make sure to follow David Penzer and "Sitting Ringside" on Twitter!
You can find the show on Apple Podcasts, Stitcher, TuneIn Radio, and Google Play!
Podcast: Play in new window | Download | Embed