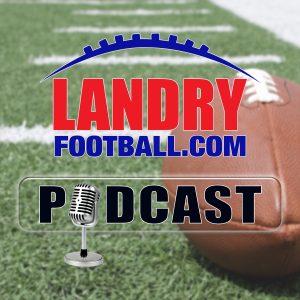 On today's show, veteran NFL scout Chris Landry continues his "X & O Series" by breaking down coverages and explaining how to identify them. He also answers your question about the state of the NFL game, how he graded Tom Brady coming out of Michigan, what really happened between Bill Belichick and Eric Mangini, as well as explaining how to determine who's at fault on a play.
Get all of this and much more in today's Landry Football Podcast.
Don't forget to check out our SUMMER SAVINGS SPECIAL and get 50% off any membership for a limited time only.
You can also follow Chris Landry on Twitter and make sure to visit LandryFootball.com!
Make sure to subscribe to the Landry Football podcast on Apple Podcasts, Stitcher, TuneIn Radio, and Google Play.
Podcast: Play in new window | Download | Embed