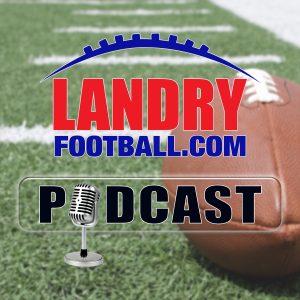 On today's show, Chris Landry address the effect the Supreme Court ruling on gambling will have on the NFL and answers your questions about a couple of coaches.
Have you ever wondered what the curl and flat and hook areas areas were on the football field. Well, now you will learn as Chris explains the Pass Coverage areas that need to be countered by defense in today's X & O segment. And, he also provides a cute story told by Al Davis to him about former Raider Otis Sistrunk.
All this and more in today's Landry Football Podcast.
Don't forget to check out our SUMMER SAVINGS SPECIAL and get 50% off any membership for a limited time only.
You can also follow Chris Landry on Twitter and make sure to visit LandryFootball.com!
Make sure to subscribe to the Landry Football podcast on Apple Podcasts, Stitcher, TuneIn Radio, and Google Play.
Podcast: Play in new window | Download | Embed